Sacroiliac Hip Belt for Women and Men
Description
Sacroiliac Hip Belt for Women and Men Stabilize The Pelvic, Lower Back and Leg Pain, Stabilize SI Joint
Are you experiencing chronic pain in your lower back, hips, and legs? Are you worried that this nuisance pain might escalate to a debilitating condition to rob you of the very quality of your life?
Thankfully, here at SY MANAGE Pain Supplies, we have discovered that continually and properly applied pressure in your mid-section delivers instant and long-term relief from the leading cause: the inflammation of the sacroiliac joint. That being the case, we have invented a Sacroiliac Hip Belt that will help you ease the pain if not end it.
Sacroiliac Belt Features: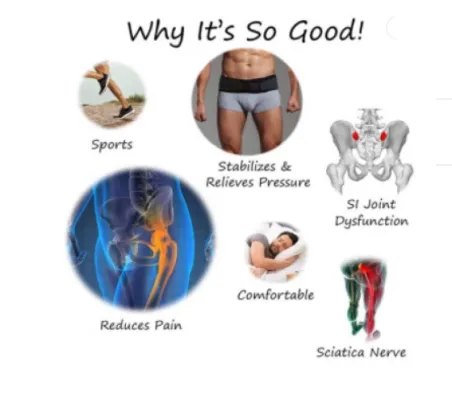 Stable Support

Breathable

Adjustable pressure straps

High elastic band

Portable and Flexible

Unique double pressure design straps

Auxiliary bands allow you to customize the amount of extra support you need
Benefits of Sacroiliac Belt:
Provides stability to the tibia, pelvis, and lower back                                             
Reduce and prevent pain that causes back pain and sciatica
Helping the ligaments to repair
Immediately help increase pelvic area stability
Focus better on your daily activities
Low profile design can be worn under or over clothing
Helps You Recover Faster
Reduces back tiredness and fatigue
Increase blood circulation
The Solution to your Low Back Pain
The Sacroiliac Joint Hip Belt offers relief from low back pain and back spasms, along with referred pain in the hip, pelvis, or sciatic pain extending down the leg.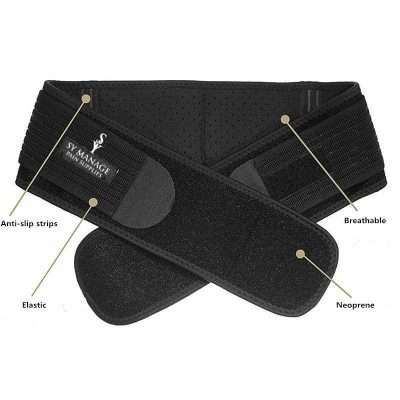 Recommended by Therapists, Loved by Patients
Non-Slip to Stay in Place
Say No to Expensive Procedures
Therapists recommend the Sacroiliac Hip Brace Belt over other back braces and belts because it stays in place. Patients go for this belt because of its comfort, lightweight, breathable fabric, and non-bulky design that conceals easily under clothes. Substitute the expensive massage therapies with this one-time purchase of Sacroiliac Belt.
This Sacroiliac Belt is made of anti-slip materials and won't ride up your hips as you move around. Feel free to use it during all your light, daily activities. Sacroiliac Hip Belt for men and women that have pelvic, lower back, and leg pain. This belt will stabilize the SI joint.
| | |
| --- | --- |
| Product Type: | Compression Support Belly Band Sacroiliac Hip Belt Stabilize Hip Pelvic Relief Pain for Sciatic Women and Men |
| Material: | Nylon /Spandex Hip Sacroiliac Joint Brace best seller Lower Back Pelvic Support Belt |
| Size: | |
| | SI joint belt helps stabilize the sacroiliac joint (or "SI joint") that is hypermobile or inflamed and reduces pelvic, lower back, and/or leg pain (a symptom of sciatica) caused by SI joint dysfunction. |
| Package: | 1 unit Sacroiliac Hip Belt |
| Used for :  | Postpartum pelvic contraction, Back pain, Hip pain |
| Color: | |
| | |
Sizing Chart:
NB: Measures the high hip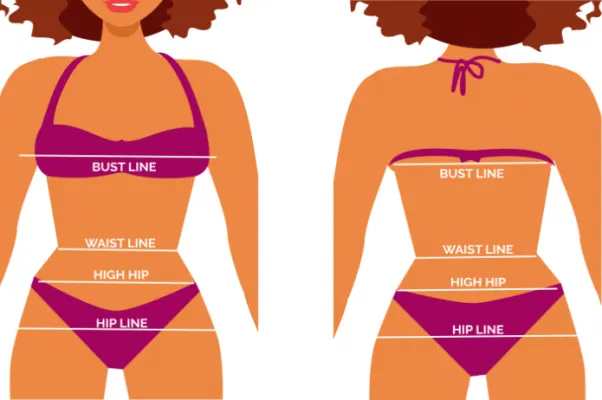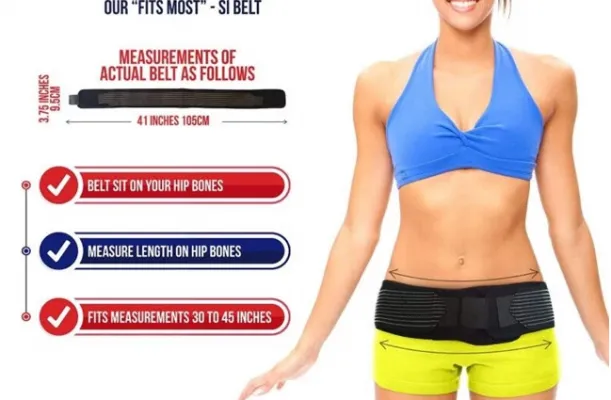 Additional information
| | |
| --- | --- |
| Weight | 2.0 kg |
| Dimensions | 12.0 × 10.0 cm |
| Sciatica / Scoliosis Stablizer | One Size Fits All |